The second DEADROP Snapshot is here! Get ready for your first taste of real combat in a brand-new PvP area called PROVING GROUND. See what's new in the Player Hideout then prepare to battle it out in the Proving Ground for the ultimate prize – THE DEADROP.
This build represents three thousand one hundred and eighty-four check-ins from the DEADROP team since development first began. The focus of this build was to establish the foundation for core PvP gunplay, looting, and extraction on a dedicated multiplayer server. We introduced 11 new weapons and inventory systems, as well as a glimpse into your Garage.
Variants can download the most current Snapshot from their Profile page. Be sure to download the Variant Guide: Series One for an insider look at the latest build! Make sure your Founders Access Pass is in your Midnight Society wallet or external wallet connected to your Profile to access the build.
Minimum requirements:
Windows 10
4.2 GHz i7-7700k
32 GB RAM
20 GB available
HDD space
NVIDIA GTX 1080
Did you know? You can submit your Dxdiag.txt and help us learn what PC specs our Variants have. This will help us to optimize future builds. Log in to your Midnight Society Profile, click on the "Project Moon Snapshots" tab, then scroll down and select "Submit your Dxdiag.txt."
Thank you to everyone who downloaded the first Snapshot and offered your valuable feedback and ideas! Check out the survey results HERE.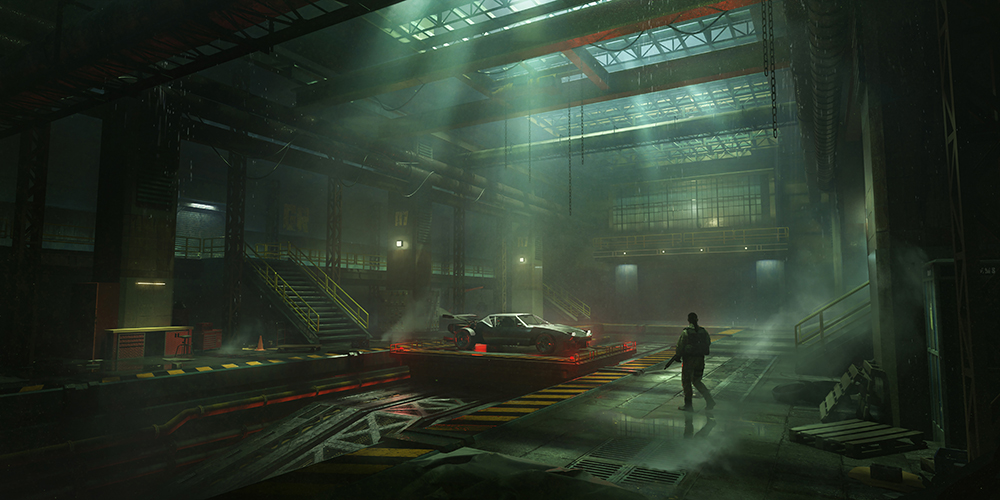 What's New:
Player Hideout
Step off the elevator and check out the CLASSIFIED PISTOL on your workbench. Take it for a spin in your three firing ranges – interior, upper exterior, or lower exterior – and really get a feel for it.
Then, step into the unlocked GARAGE for a glimpse into what's possible. In the future, this is where you will use collected parts to customize your sweet rides. Yes, plural.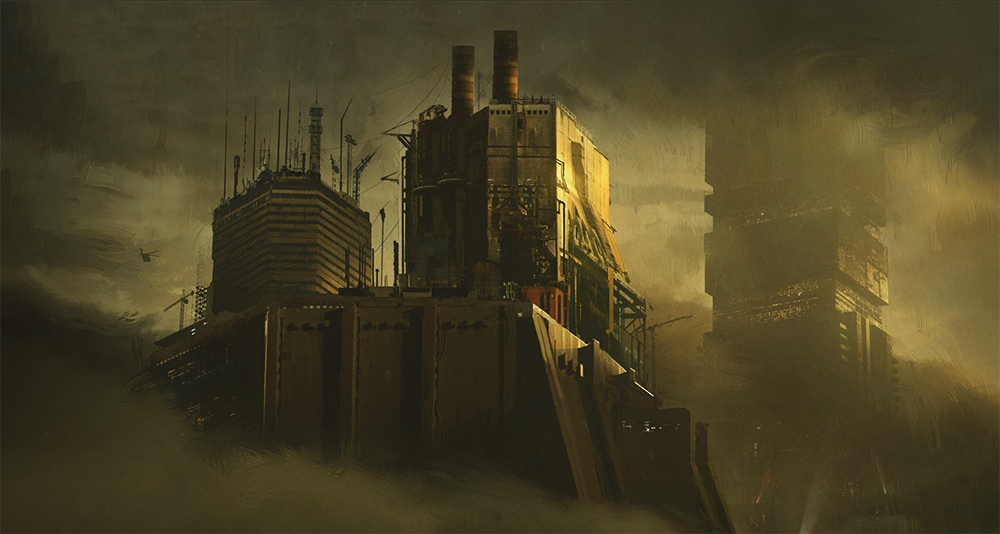 Proving Ground
The Proving Ground is a vertical arena outside the Tower that features both indoor and outdoor PvP. Here, you'll get a feel for the core gameplay that will be central to DEADROP.
Stay on your toes as you explore a shipping hub, filtration center, communications relay area, and pathways in between. You are here for one purpose – loot and survive within the time limit. If someone happens to get in your way, well…
Weapons
There are now 12 different types of weapons accessible (4 variants each of pistols, shotguns, and rifles) that are randomized and available for loot. These variations include unique rates of fire, recoils, bullet drop, and spreads.
Player HUD
Your HUD displays health status, weapon status, extraction information, POI information, etc.
Health Stations
Visit a health station for a quick boost!
Collecting Items
This Snapshot introduces a handful of fun items to collect, including weapons, floppy discs, obelisks, and some interesting looking comics…hmmm… Collect items by examining containers and the Death Packs of fallen enemies.
Extraction
After a certain amount of time in the current gameplay session, your HUD will display your specific extraction points. Get to one of these designated extraction points to return to your Hideout with all your loot.
Inventory & Stash
As you loot, these items will be moved to your inventory. If you successfully extract to the Player Hideout, that inventory can be moved to your personal Stash for safekeeping. If you get taken out, your gear becomes a Drop and is free for the taking.
You'll be able to view (and can receive) stacks of items (e.g., 3 obelisks, 4 Pistol A's, etc) and can either transfer "the Selected" or "All" items directly to your Stash.
If you choose NOT to extract, be the last one standing to receive…
THE DEADROP
This is where it gets really fun.
If there's a last player standing – whether all other players extracted, were killed, or died from accidental fall damage – that player will be awarded with the selection of items from the combination of the remaining loot.
When players get The Deadrop, they get to select one of two choices: [Take Selected] and [Take All].
Will you extract and play it safe, or put it all on the line?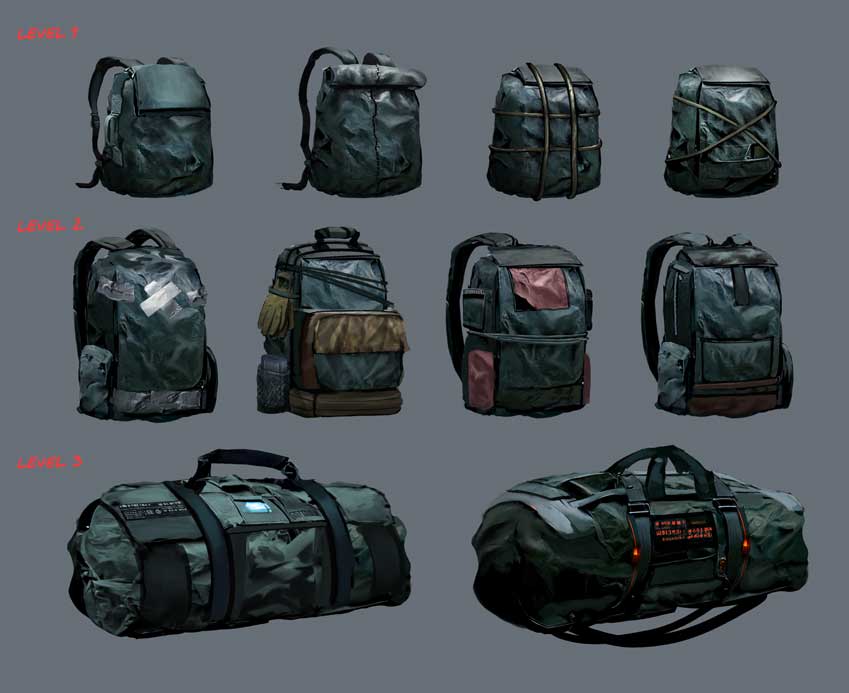 ---
How to Provide Feedback on Snapshot CL 3184
You've mastered the Proving Ground, dreamed big in the Garage, and become intimately familiar with your new weapons. Now it's time to share your thoughts! Head to your Midnight Society Profile page and select "SNAPSHOT DEBRIEF."
---
Patch Notes for Snapshot CL 3184.1
Main Additions:
Car Paint
Loot items

Can now find car paint in loot boxes, extract with them, and paint your whip in the garage!
Car paint rarities were implemented

UX/UI

Implemented "Garage" camera and car paint feature
Controller Support – Free Cursor
Free cursor added
Controller users after SS2 release mentioned they were unable to exit a loot crate; this has been fixed
Scrolling functionality
Both stash and inventory are now scrollable

Smaller Additions/Fixes:
Matchmaking kick bug has been fixed
Some dark areas on the map were brightened
Implemented Audio Slider. Categories that were added to the Settings Menu:

Music Volume
FX Volume
UI Volume

Matchmaking timer now counts to 59 instead of 60
UI icons for rifles have been corrected
Adjusted so players are able to swap weapons while reloading
Incorrect arm animation when unequipped & sprinting bug fixed
Gun duping bug fixed – players would get duplicated weapons in their loadout if they: "Return to Home" with a weapon loadout, load back into the Hideout, stash weapons, and then die to fall damage
Curved/backwards bullets bug fixed
Rifle D emissives were too bright; optic has been changed
Weapon behavior updates

Pistol C was too powerful; this has been adjusted
Weapon Tuning:
PISTOL A:
Bullet Damage increased from 14 to 18
Spread Speed reduced from 10 to 3
Base Firing Spread reduced from 2 to 0.5
Recoil Speed reduced from 15to 11
Firing Spread Increment reduced from 4 to 3
Firing Spread Max reduced from 10 to 4
ADS Modifier reduced from 0.25 to 0
Walking Modifier increased from 1.5 to 3
Jumping Modifier increased from 3 to 10
Sprinting Modifier increased from 2 to 5
PISTOL B:
Bullet Damage increased from 12 to 14
100% damage effective range decreased from 50% to 30% max distance
Spread Speed increased from 3 to 2
Base Firing Spread reduced from 2 to 0.1
Firing Spread Max reduced from 11 to 7
ADS Modifier reduced from 0.25 to 0
Walking Modifier increased from 1.5 to 10
Jumping Modifier increased from 6 to 20
Sprinting Modifier reduced from 4 to 2
PISTOL C:
100% damage effective range decreased from 70% to 30% max distance
Spread Speed reduced from 10 to 5
Base Firing Spread reduced from 1.5 to 0.1
ADS Modifier reduced from 0.25 to 0
Walking Modifier increased from 1.5 to 25
Jumping Modifier increased from 3 to 55
PISTOL D:
Ammo Count increased from 15 to 18
Fire Rate improved from 0.45 to 0.3
100% damage effective range reduced from 50% to 30% max distance
ADS Modifier reduced from 0.25 to 0
SHOTGUN A:
Ammo Count increased from 6 to 8
Bullet Damage increased from 9 to 12 (per pellet)
100% damage effective range reduced from 30% to 10% max distance
40% damage effective range reduced from 60% to 20% max distance
Spread Speed reduced from 15 to 10
Base Firing Spread reduced from 11 to 5.5
Jumping Modifier increased from 3 to 5
Max Distance on projectile reduced from 3.5 to 3k
SHOTGUN B:
Bullet Damage increased from 5 to 7 (per pellet)
100% damage effective range reduced from 30% to 20% max distance
40% damage effective range reduced from 60% to 50% max distance
Spread Speed reduced from 15 to 7.5
Base Firing Spread reduced from 15 to 7.5
Firing Spread Max reduced from 35 to 30
Walking Modifier increased from 1.5 to 2
Jumping Modifier increased from 3 to 5
SHOTGUN C:
Bullet Damage increased from 21 to 24 (per pellet)
Base Firing Spread reduced from 25 to 11
SHOTGUN D:
Bullet Damage increased from 7 to 8 (per pellet)
Spread Speed reduced from 11 to 5
Base Firing Spread reduced from 7 to 2.5
Firing Spread Max reduced from 25 to 11
Walking Modifier increased from 1.5 to 2
Jumping Modifier increased from 3 to 4
RIFLE A:
100% damage effective range reduced from 80% to 70% max distance
Spread Speed reduced from 12 to 1.7
Base Firing Spread reduced from 2 to 0.5
Firing Spread Increment reduced from 0.5 to 0.15
Firing Spread Max reduced from 12 to 5.5
Walking Modifier reduced from 2 to 1.5
RIFLE B:
Ammo Count increased from 15 to 20
Base Firing Spread reduced from 4 to 1
Firing Spread Max reduced from 20 to 10
RIFLE C:
Spread Speed reduced from 10 to 8
Base Firing Spread reduced from 7 to 2
Firing Spread Increment reduced from 0.25 to 0.1
Firing Spread Max reduced from 24 to 12
Walking Modifier reduced from 2 to 1.5
RIFLE D:
Bullet Damage increased from 34 to 44
100% damage effective range increased from 80% to 90% max distance
Damage Fall occurs at 80% instead of 70% max distance
Base Firing Spread reduced from 2 to 1
Firing Spread Max increased from 5 to 5.5
Walking Modifier increased from 2 to 3
Jumping Modifier increased from 6 to 6.5